Better recycling
✓ Servicing Kannapolis and the region
✓ Experienced customer friendly staff
✓ No hassle no hidden fee dumpster rentals
✓ Get a quote now: 704-529-9123
✓ Fastest delivery and pickup
✓ Join hundreds of satisfied customers
A case study of the City of Kannapolis, NC shows how recycling programs save money. "An estimated $35,000 in city savings will be realized in its first year through deferred landfilling and hauling costs. The savings do not include the revenue made by recycling commodities, which is used to offset program costs."
Recycling programs in schools offer excellent opportunities to educate both students and staff about the benefits of recycling, not only for the school, but the environment as well. There are four basic steps involved in establishing successful recycling programs in schools.
Audit Current Waste
Many recycling services offer schools a waste audit that is helpful in planning recycling programs. The audit will analyze the current garbage output to estimate how much savings can be expected from a recycling program.
This will help school administrators to understand the impact their current waste stream has on both the budget and the environment. Selling organic food waste back to farmers to use as fertilizer is one way to make a sizable reduction in what is sent to landfills.
Install Recycling Bins
Recycling containers come in a variety of sizes and colors. They can be customized with school's logo, mascot and colors to encourage school pride.
Educate Staff and Students
Recycling knowledge can be woven into the schools educational programs. Students can be motivated to participate through challenges, contests and assemblies.
The history of recycling, financial savings, changing attitudes towards recycling, pollution, materials cycles, being responsible community members, and various recycling processes all provide rich educational opportunities.
Encourage Participation and Demonstrate Results
Several programs, such as the nationwide Green Cup Challenge, have been established to educate and encourage students in recycling and energy conservation efforts.
There have friendly competitions among schools designed to raise awareness about recycling and waste reduction. Goals can be set, and challenges offered to encourage student participation.
Staff and students can be challenged by designating special projects to be paid for with savings from the schools recycling project.Contact us for more information about creating a successful recycling program in your school.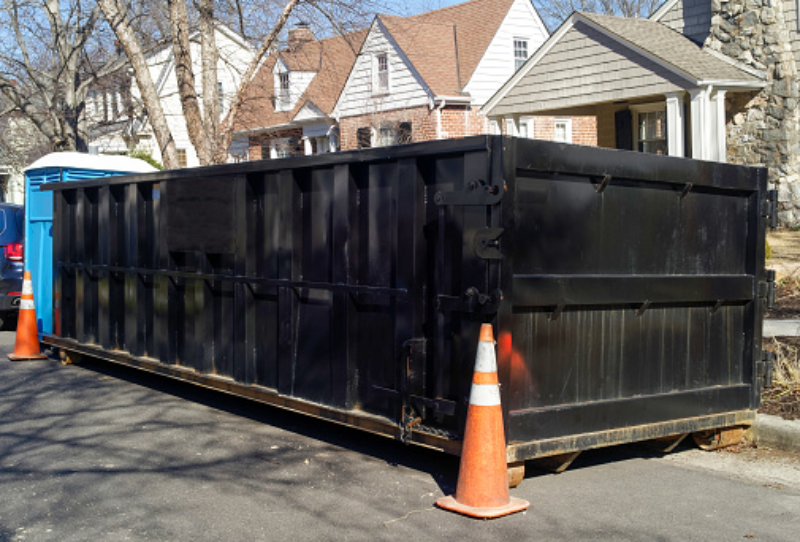 Spring Cleanout
Before spring arrives, many households may be doing house clean-outs and wanting to part with appliances they've held off disposing.
The possible reason they've put if off is because many of those appliances are recyclable and too heavy to be transported to a recycling center. Far too many people may not have the means to transport them without needing to hire someone, rent a truck, or somehow become a massive body builder to carry items in.
Here at Dumpster Rental Kannapolis NC, we've managed to solve those problems for people in North Carolina. We offer a pick-up service that picks up most recyclable items and takes them to a local recycling plant for you. It's part of a zero waste philosophy we adhere to in making sure the environment stays clean.
But what about those heavy appliance items above? While we can pick up most common things, we still ask for some consideration when it comes to certain items. When you're getting rid of things that you want us to pick up, do some inspections of the item first and not just automatically place it on your curb.
You may need something larger, instead of a roll-off dumpster, try our Dinky Dumpster. It is smaller than a regular dumpster and holds up better than the extra large bags that you can purchase. They work great for prong cleaning and small projects.
Picking Up Bulk Items
If you are our customer, we allow you to dispose of one bulk item per week for pick-up. Difficult items like mattresses, pieces of light furniture and even hot water heaters are things we gladly pick up and don't weigh a ton.
We'll also pick up appliances like washers, dryers and refrigerators. Nevertheless, we do ask that you call us in advance on these items so we can come prepared. You'll have a small fee for items that used Freon, as well as non-Freon appliances.
Dealing with Demolition Junk and Hazardous Materials
For those who need our services to pick up demolition items, we have to refuse due to the weight issues. The same applies to hazardous materials.
These are more aspects we ask customers to be reasonable over and to realize goes beyond our scope. What we do want is to take care of household items you've waited too long to dispose of because of the inconvenience.
We used to see far too many people who would keep their appliances sitting around in a museum-like junk pile only because they didn't have the time or the resources to take it somewhere. Using our services helps the environment as quickly as possible by getting those appliances through the recycling process faster.
Contact us at 704-529-9123 so we can start offering our pick-up service on a regular basis. It's a service we hope to expand farther, because we know many more people nationwide crave a service like ours.