Rolloff Dumpster Rentals
✓ Servicing Kannapolis and the region
✓ Experienced customer friendly staff
✓ No hassle no hidden fee dumpster rentals
✓ Get a quote now: 704-529-9123
✓ Fastest delivery and pickup
✓ Join hundreds of satisfied customers
Many home owners and business people are hesitant to get help from dumpster rental companies to clean up their waste materials. Others too, don't have any idea how the process goes on with renting a dumpster container. They fail to check on the internet for information about renting such roll-off dumpsters for junk removal.
However if you are considering using a renting dumpster service, then the guide bebow about renting a dumpster will be helpful for you. Read below about the considerations to make when hiring a dumpster rental company in Kannapolis.
1. The waste materials
The first factor that you are going to consider when trying to rent a roll off container company is the kind of wastes you want to dump. You should not forget to take this into account as this is a crucial phase. Many dumpster rental companies do not allow certain waste materials to be put inside their dumpsters. Hence, before hiring a company, you need to check with them if they allow the items you plan to dump in the dumpster. In case they do not allow it, then better look for some alternative arrangements.
2. The amount of waste materials
Evaluating the right amount of waste materials allowable is necessary. Even though it is not always possible to get the total amount exactly, you must try to get a close estimate of the overall figure. This method is going to determine the size of the dumpster to rent. If you are not sure of the size, then always go for a larger roll-off container so you are not going to get two dumpsters if the size of dumpster you initially picked cannot accommodate your waste materials load.
3. Sufficient room for the dumpster in your place
Before you are going to employ a roll-off dumpster for your home renovation project, it is necessary for you to identify if you have sufficient room for the dumpster. Usually, construction sites have enough space to accommodate the roll-off container, but residential areas may have issues for providing sufficient place.
What you are going to do first is assess your area where you intend to store the canister, and consider the size you can efficiently handle. You are going to be responsible for the storage of the container during the days it needs to remain in your place.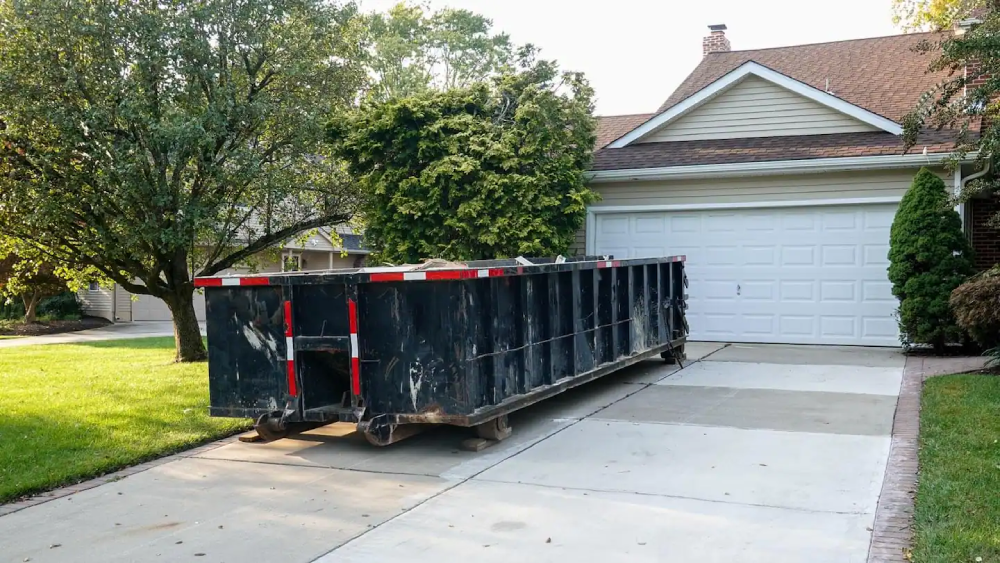 4. Is a permit required to use your dumpste rental
Not all projects need a permit for the dumpster rental.
However, some locations in North Carolina where you plan to store the container require a permit from your local authorities. You must check with the local dumpster service providers if such legal document is necessary before hiring the dumpster. They should be able to give you this information. The process of obtaining this permit varies from county to county, hence calling authorities from the municipality is an essential way to start your project.
5. DOoes the company have hidden fees
Generally, a dumpster rental company in NC is going to give you a quote of your possible expenses which include the amount of the unit delivery, unit removal, and any other daily rental fees. However, it is undeniable that some companies apply somehow hidden fees in their rates. Here at Dumpster Rentals Kannapolis NC we do not have any hidden fees. You must be wise in choosing a company like us that offers a flat rate pricing. This method is going to let you save a good amount of cash.
6. Is the company you plan to hire reliable
Before picking a dumpster rental service company, you should do your waste management research well. You must see to it that the company is reliable enough. A recommendation from your friends and relatives is a wise move to take. Always choose a company that is affordable, yet offer outstanding quality of dumpster services.
Call now Dumpster Rental Kannapolis NC at 704-529-9123 for a free quote